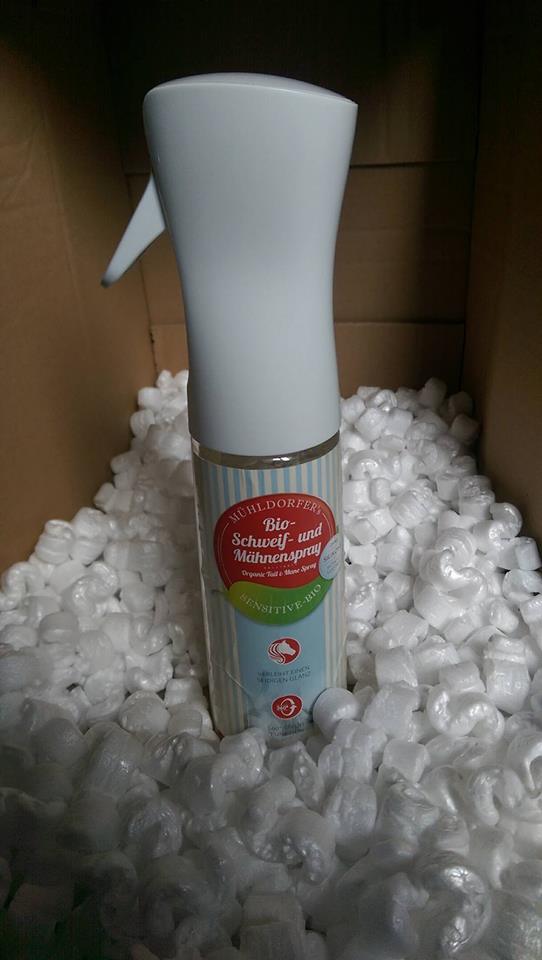 I had posted a picture of the detangling Müldhofer on Instagram and here is the article!
Horse crash Test, Sirène du Bijou: who sees the brush for the horsehair once every 6 months and has not had a shampoo of the tail for almost 2 years.
Product: Detangling of the Mühldorfer brand, it is an organic and silicone-free product. Which facilitates combing and étrillage for dull hair, dry mane and glued horsehair. Composition: Organic evening primrose oil, organic macadamia nut oil, organic castor oil, wax emulsion, sealer.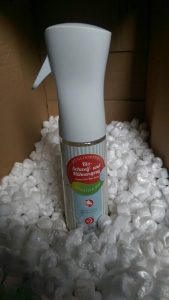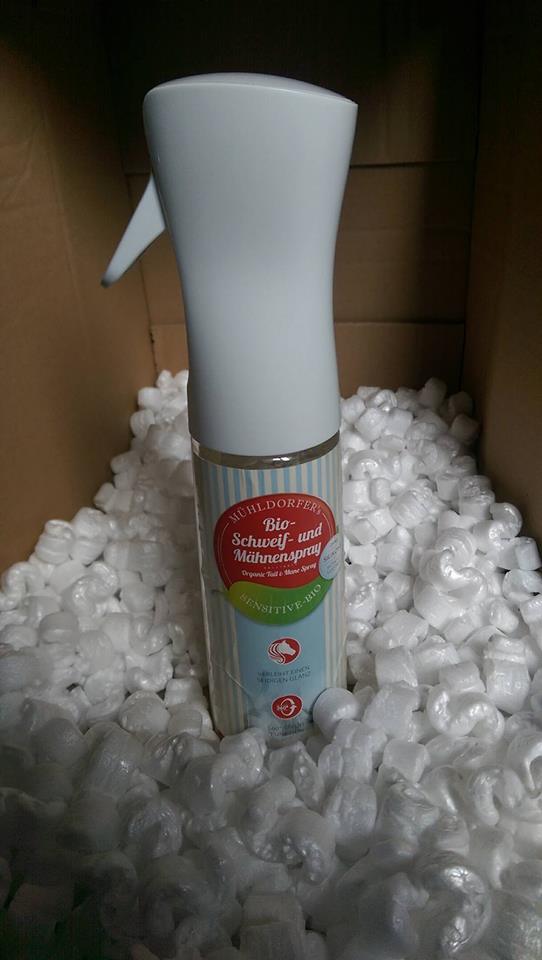 The Test:
On a day of heat (36 °c at home) I decided to wet my mare.
Don't ask me why I also wanted to try the product that day.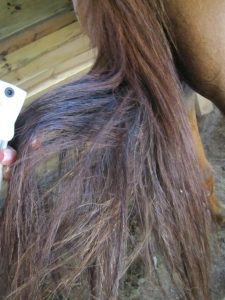 In these extreme conditions, I forgot to take a picture of the mane natural.
It is applied on dry horsehair after shaking the bottle. It is allowed to dry, in view of the outside temperature I did not wait long.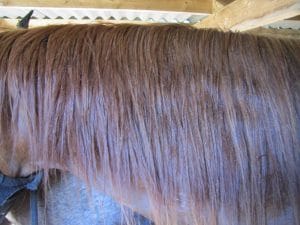 and brush with a soft brush. After passing the soft brush, not finding the result quite satisfying, I passed a stroke of hair brush (with dots spaced).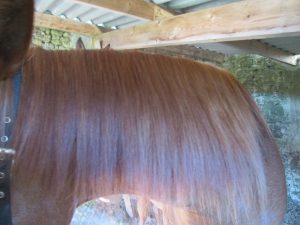 And it worked super well on the mane, less on the tail but it's normal (considering the starting state)
Good apart that I would have to cut a little mane that is completely uneven, the result is superb!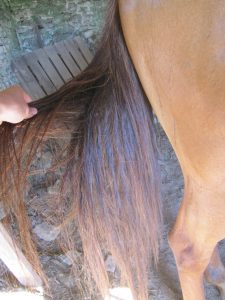 I say that given the warmth it was not me who was trotting, but it has well put its horsehair in value. (While I was waiting in the sun to be able to take away his halter)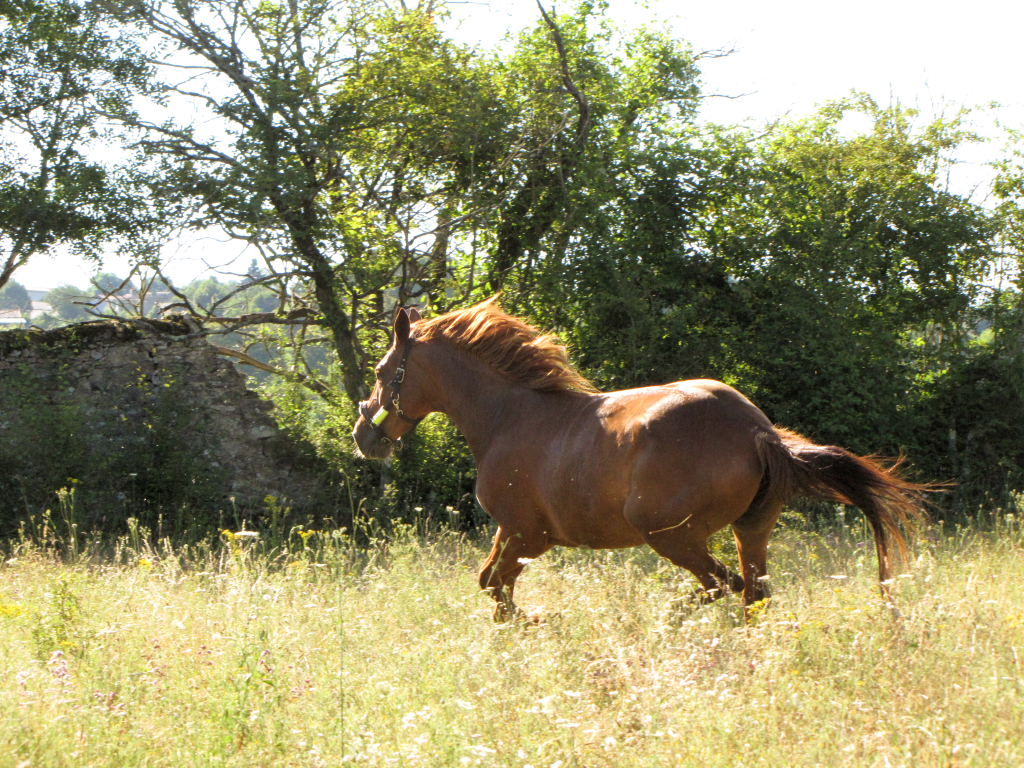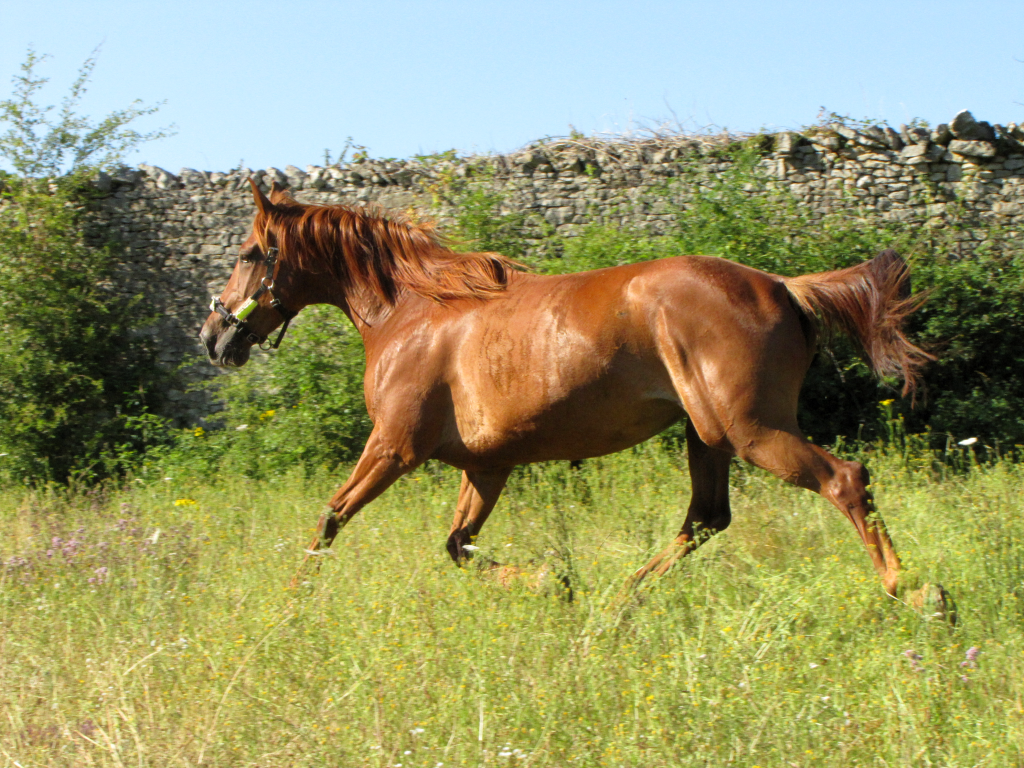 Result:
I think the photos speak for itself it's a great product and bio in addition. Mermaid who does not like the smells a little strong did not budge to the application and her pre buddy even came sniffed with envy.
This product exists in several sizes, I have it in 300ml Price: Around €14, it exists in 1l (bottle with spray) and in 2, 5l (TIN)
You can find it with other Mühldorfer products here: equide-store.fr/