Following the more or less controversial exit of the saddle Miss 2GS de chez CWD. and a discussion on Twitter.
More or less delusional ideas of what we would like as a rider, have appeared.
So I suggest:
What I will love as a rider for:
My position?
The style?
The grooming?
My horse?
Comfort? 
My answers:
My position: stirrups that make a descent of legs and heels without hurting everywhere.
The style: to be able to ride in heels safely!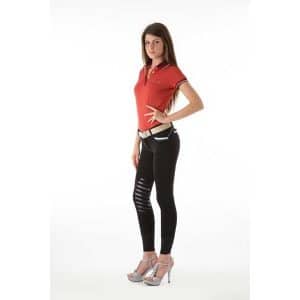 The grooming: A "magic" brush that would unravel the mad manes.
My horse: A horse that thinks of my little butt when he dumps me on the floor. and throw a cushion:)
Comfort: Reins with small fleece to make no light bulb under the small fingers.
It's beautiful to dream
As it is a TAG I encourage all the riders to do so and sent us their proposals (wacky or not).
And I nominate my fellow bloggers without whom the idea would not be born:
Cavali'Erre
Laziness and Caress
PS: I am of course serious that on the stirrups
Eleanor