Because it's coming back soon and this year it's decided, the excuse « I can not I have pony » will become a reality!
So here are the 5 indispensable to start riding (or almost)
#1 the Bomb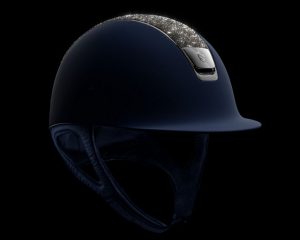 It's out of the question to neglect security! We buy a bomb with the current standards and for once we avoid taking the opportunity.
At decathlon the prices start at €15, it's still cheap to save a life.
So it certainly doesn't make you dream. After nothing you forbid to invest.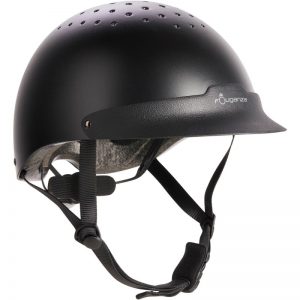 To make you dream a little, it is a custom Samshield bomb, which costs €695.
#2 Riding Pants
Because otherwise the stirrup leathers it pinches the skin and the seams are unpleasant.
Always at decathlon, the first prize for children and a €10 and for adults €15
It is still not very beautiful and you have little chance to fart on the edge of the quarry but at least it is cheap and it resists well. Then you will soon discover that anyway on there will be traces of mud, carrots and other pony drool.
Otherwise I already told you about trousers, with Fouganza's fleece pants or Covalliero's beading pants.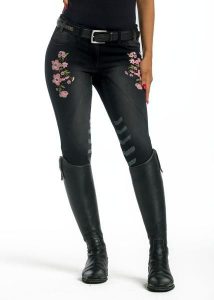 A bit of style on the edge of the quarry? This limited floral edition from Aztec Diamond at €148.08
#3 Boots
So yes at the very beginning of plastic garden boots When you are a child it goes very well. But we still have shoes that are more suitable for not very expensive. Because it's out of the question to let you ride with shoes without a little heels. What for? Security! Without heel your foot may slip into the stirrup and if you fall there is a great chance that you will remain hanged from the horse.
Always at decathlon the first prize is a €12. Which is still not the ruin to walk in the Bouillasse.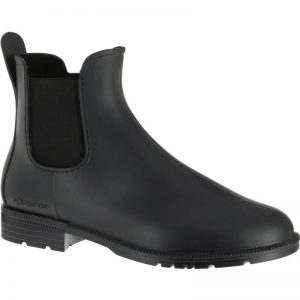 Then there are more high-end boots, I chose you the Lucy collection J-2 with blue edging. Lucy is a French brand that offers half-measure boots, that is, you choose the size, the stem height and the calf turn. They also make sure measure on demand. This model is a €465. You might as well say that we are not having fun in mud puddles with.
#4 Socks
A rider without a single pair of high socks is not easy to find! After if you do not want socks free to you, this is the least important of this list. It's from €3 at decathlon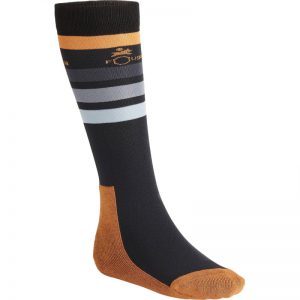 I already told you about socks with the socks Grip of Fouganza and also in the article of the Paris Horse Show
If you crave stylish socks, take a ride to Kozysocks. This lucky pair is made for you.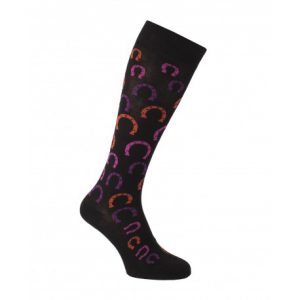 #5 treats for horses ex aequo with skills in pastry
The first to try to buy your pony before the start of the course or after because eventually he deserved it.
Whether it's a piece of carrot or candy all ready. Avoid the bread, even hard, it's not very good for them. You can find treats at decathlon from €2.
I also had you talk about home treats.
Why skills in pastry?
It is traditional to make a cake for the next course when you fall off the horse. So as long as the cake is good!