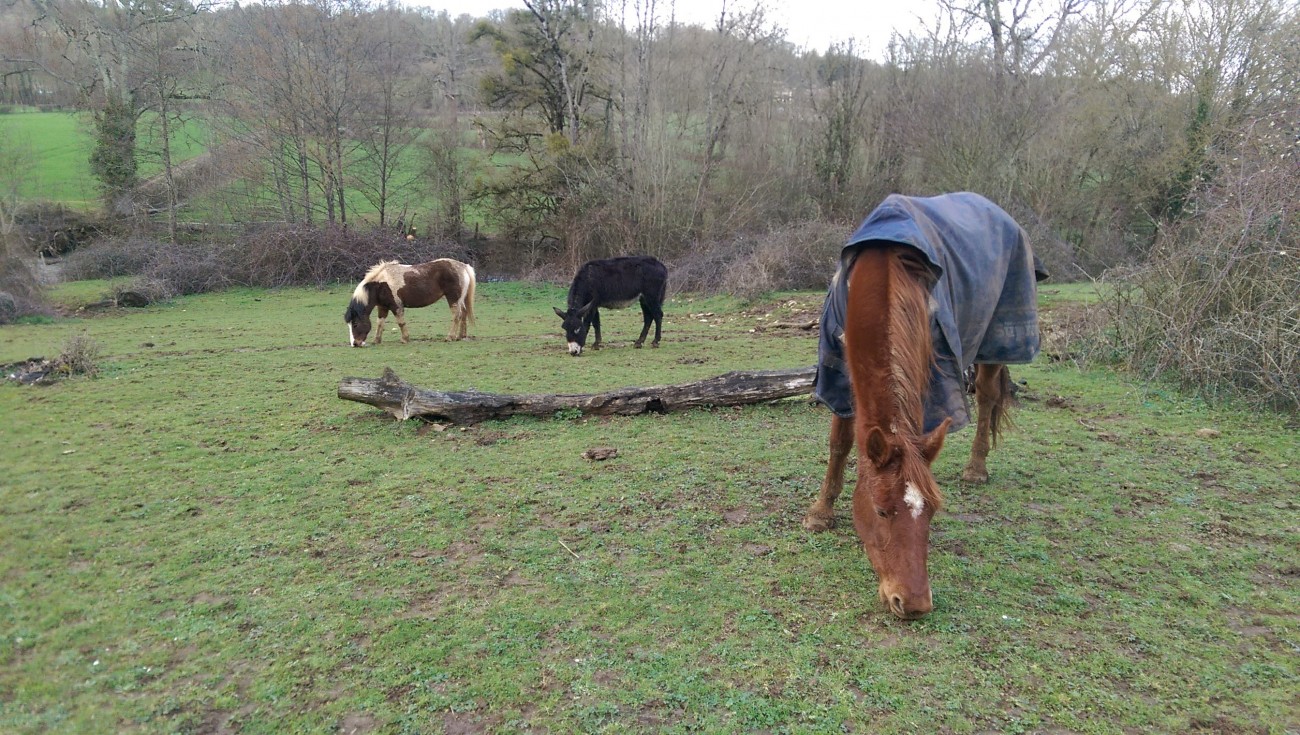 After 1 full winter use of Avalanche Pro covers and HKM by Lauria Garrelli.
Here is finally my opinion on these covers.
Avalanche Pro coverage from Horze
Cover 1200 d waterproof without liner.

Usage: almost daily from September-October 2015 to March 2016, mare in the 24-hour meadow in flock.
Lifetime: Indeterminate.
Indeed the cover is still in very very good condition! Just 2 small snags inside the cover at the chest level.
A blanket that doesn't let the rain pass. Even when passing the Karcher on, the cover is not wet inside.
In view of the state of the first siren cover (an untearable équi'théme normally) that ended in several pieces at the end of the first winter. We can say that this one is really resistant!
In view of the price it is a good deal, especially if like me you can have it on sale.
The cover HKM Lauria Garrelli
Cover 1200 d doubled in fleece.
Usage: Winter 2015-2016 on colder days.
Lifetime: Indeterminate.
She also lived a very good winter and has absolutely no holes. It is also passed to the Karcher and the water is not passed through.
I had bought it in February 2015 after the death of the Equi-theme cover on Private Sport Shop at €64.95 but I think it was dis-continued…
For blankets at such low rates, I didn't think they would hold a full winter without snags. It is quite possible that this year again it is my covers for mermaid, although I still do not decide whether I covered my mare or not this winter.
You can find my article on the covers to find out why I put (or not).
If you want blankets or resell your own, don't forget the empty upholstery