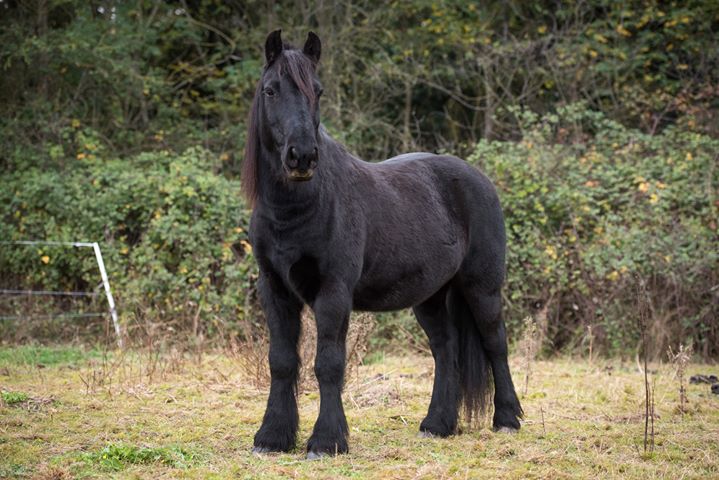 History
The fell pony is native to the north of England. It appeared during the Roman occupation probably crossing with the Exmoor race.
A little later, these robust ponies were used by the Vikings to plow the fields but also ride. They were used for the transport of heavy loads over long distances but also for herd surveillance, including wolf hunting.
The Fell pony was locally called the « galloways », they are known for their trot « covering the ground ».
With industrial development, ponies were needed to transport the copper, iron and lead ores from northwestern England mines to smelters. They also transported iron and drove long distances across the country, returning with coal. They were used underground, where the height of the mine allowed it, and on the surface to move machines. When shipping and railways became the primary means of transportation, pony-based postal services remained a lifeline for remote communities.
In 1922, The fell pony society, who manege the studbook, tooken the actual form.
Appearence
The fell pony is black, brown, or gray. It measures between 1m32 and 1m42. A strong body and a well muscled back. The mane and tail are abundant and long, and plenty of fine hair at heels.